What to Do While Recovering from Gum Reshaping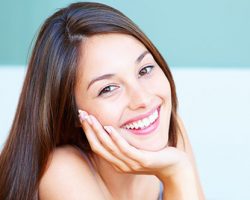 This is typically a cosmetic procedure to correct issues with gum tissue. In some cases, gums can cover up a great deal of a patient's teeth leading to what is called a gummy smile. Another issue could be gum recession which can be a result of periodontal disease. If there is too much gum tissue covering the teeth, gum reshaping involves removing the extra gum tissue around the teeth. Another type of gum reshaping involves adding gum tissue when the gums have receded.

While gum reshaping is generally considered an elective procedure, there are some instances when it is medically necessary. One such example is when the patient has periodontal disease. While the disease is first treated with antibiotics and dental cleanings in all likelihood a gum reshaping procedure will be necessary. Another time when it is medically needed is pocket reduction surgery. This is done to save the patient's natural tooth. There are other times when damaged bone and gum tissue needs to be restored.


Gum Reshaping

Typically, recovery times range from seven to ten days. There are a number of instructions and guidelines to follow while recovering from gum reshaping surgery.

The first is to follow oral hygiene practices, but do so gently. Patients need to use alcohol-free mouthwash if they insist on using any. Rinsing with water will help clean the area well enough.

Pain management is important too. There will definitely be swelling and pain in the area of the gum reshaping. Any over-the-counter medication taken should be aspirin free because it can slow down the healing process.

Diet is another area patients should pay close attention to. They should not eat any spicy foods or hard, crunchy foods while healing. They should also avoid any food with small seeds as they could easily slip under the gum graft and irritate the tissue. If you need to talk about treatment plans, including gum reshaping, please reach out to us.