Laser Dentistry

San Antonio & Pleasanton, TX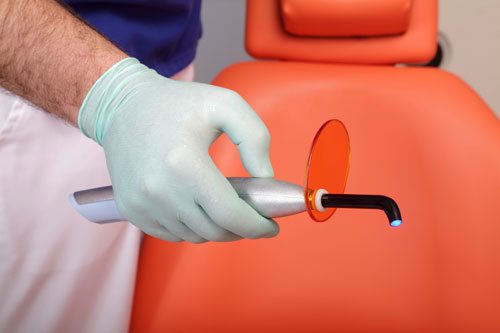 Lasers are a great tool for dentists of all types, and have been used by dentists since the early 1990s. At Aesthetic Periodontal & Implant Specialists, we utilize them to help our patients reach a whole new level of clean in their mouths, plus to help treat for periodontal disease. We can use lasers to help treat a wide range of problems, giving our patients the clean, healthy smiles they are looking for. Call us today at (210) 614-4700, and let us help you get a healthier mouth, with the help of laser dentistry.


What Laser Dentistry Can Be Used for

For patients that have tooth decay in their mouths, lasers can be a great treatment option. They can clean the decay out of the tooth, and leave the tooth prepared to receive a filling. Lasers are also able to do this with much less fear for the patients we use it on, and with less discomfort.

Lasers are also a great tool for periodontal issues. We can use the lasers to help remove bacteria from the mouth, especially down along the gum line. We can use the lasers to remove bacteria from a tooth that is undergoing a root canal, as well. There are times where the lasers are used to remove tissues that are decaying from gum disease, allowing healthy tissue to grow back in, in its place.

Additionally, the lasers can also help us recontour the gums, which allows the tooth to look and feel healthier. When you get your gums reshaped through laser dentistry, your gums are able to reattach to your teeth after periodontal disease, keeping the bacteria out of those gaps, and preventing gum disease from getting worse so long as you continue to take care of your mouth.


Low Risk With Dental Lasers

We are careful to use the right wavelength and power setting for each patient to ensure that your tissues are carefully tended to during treatment. The risk of harm during this procedure is greatly decreased by customizing the settings for your mouth, allowing us to be sure that you are getting just what your mouth needs, no more and no less.


Healing Cold Sores

Cold sores are also able to be treated by lasers. If you have them come up regularly, then you should give us a call. We can help you reduce the frequency of cold sores, and nearly eliminate the pain that comes with them, all by using a laser on them. They will show up less often, heal more quickly, and could even stop being painful altogether with regular treatment.