Sinus Lift

San Antonio, TX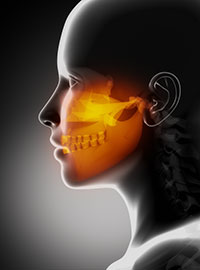 At Aesthetic Periodontal & Implant Specialists, our team, including Dr. Hosseini, wants to be able to give as many of our patients as possible smiles that they can be proud of, and we believe that dental implants are one of the best ways to accomplish that. Unfortunately, not all patients are always a good candidate for dental implants. Before you have dental implants, a sinus lift may be necessary.

A sinus lift is a dental procedure that involves surgically adding bone to your upper jaw and moving the sinus membrane upward or "lifted." Your sinuses are empty cavities on each side of your nose. The upward shifting of the sinus membrane to make more room for the bone is what gives this procedure its name. If you need a sinus lift before proceeding with a dental implant, contact our professional team at Aesthetic Periodontal & Implant Specialists, and we will make all of the arrangements for a hassle-free sinus lift and dental implant procedure.


What Is a Sinus Lift?

Also known as a sinus augmentation, a sinus lift is a surgical procedure that adds to the bone height of your upper jaw. To make room for this added bone, the membrane of your sinuses is moved up, hence the term "lift." Thanks to sinus lifts, many patients can be made into viable candidates for dental implants. This means no more dentures or bridges, no more nightly cleanings, and no more speech problems and diet restrictions.


Do I Need a Sinus Lift?

The only way to be sure if you need a sinus lift is by coming in for a consultation, but in general, there are a few common traits that can make a sinus lift a good idea. Patients who have experienced bone loss in their upper jaw, or who have sinuses too close to their jaw, can benefit from a sinus lift. Bone loss can occur when you lose your molars, the teeth in the back of your jaw, or when you have suffered from bone or gum disease.


Candidates for a Sinus Lift

A sinus lift is required if you do not have enough bone in your upper back jaw to hold a dental implant anchor. Low bone density in that section of your jaw may be a result of periodontal disease. Another reason for low bone density may be reabsorption of the bone into the body due to tooth loss, or when the maxillary sinus is too close to the upper jaw.


Preparation for a Sinus Lift

Because a sinus lift involves a bone graft, that bone must come from somewhere. There are usually three different places this bone can come from. Preparation for sinus lift surgery begins with choosing a source for the bone to be used in the process. The bone may be autogenous (bone from your own body), allogenic (bone from a cadaver), or xenograft (bone from a cow). If the surgeon uses your own bone, it may be taken from another area of your mouth, or from your shin bone or hip. If the bone is taken from your own body, it will likely require an additional operation.

The bone identification process is followed by a digital x-ray and CT scan, both of which are performed to study the anatomy of your sinus membrane and jaw. The special CT scan is used to assess your sinus and measure the height and width of the existing bone. The digital x-rays give our surgeons an ultra-accurate map of your jaw and sinuses that will guide them during the oral surgery.


The Process of a Sinus Lift

A sinus lift is a complex surgical procedure, but one our excellent surgeons have performed many times. We go in and make a highly precise incision in the gum tissue where the dental implant will go. Once the bone is exposed, we will carefully drill a hole in it to delicately lift up the sinus and then pack it with bone graft. After that, the incision is stitched closed and the healing process begins.

Since more and more people are now choosing dental implants over dentures and other procedures, sinus lifts have become a common procedure. You may experience a bit of discomfort after the procedure, and swelling at the spot of the sinus lift is common. You may notice light bleeding immediately after the surgery. We will thoroughly go over your post-procedure details with you.


Recovering From a Sinus Lift

After the sinus lift is performed, it takes between four to 12 months for the area to completely heal and be ready for the dental implant. This gives the new bone time to fuse into position with your existing jawbone. The amount of time varies according to the type and amount of bone used in the procedure. Healing from this procedure can take anywhere from several months to a year, depending on your unique needs, but typically takes about six months. During this period, you will come back to our offices so we can monitor your recovery. Once you are ready, we will be able to perform the actual dental implantation surgery so you can have all of your teeth again! Occasionally the sinus lift and dental implantation surgeries can be done together, but this must be evaluated on a patient-by-patient basis.


Considerations for a Sinus Lift

As with any surgical procedure, you want to be watchful for any signs of infection, including fever, swelling, and increased pain. Also, special treatment may be necessary if your sinus membrane is punctured or torn. If that happens, our care team will repair it with stitches or give it extra time to heal. In rare cases, the new bone may not integrate with the existing bone, and the sinus lift procedure may have to be repeated.

If you are ready for dental implants, and are uncertain if you need a sinus lift procedure beforehand, give us a call and book your appointment today at Aesthetic Periodontal & Implant Specialists. Our team of dental experts is ready to answer all of your questions and care for you as you pursue dental implants. Call us today at (210) 614-4700. We look forward to talking with you.